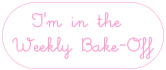 ...

Mary Berry's Ultimate Chocolate Roulade

...
As those of you who read this blog know, it was only back in February that I made my first ever roulade...and the recipe I used? Mary Berry's!! I had seen the aforementioned roulade made on "The Great British Bake Off" a while ago, and had always fancied a go myself...and so prompted by a visit to friends and the need to go with puddings rather than just the usual wine...I took the roulade plunge!!
First of all by making one for just 'us' as a trial run...it was a hit...and I added chopped strawberries to the cream...
...So fuelled by the success, I embarked on a 'tweak-fest' and produced the Chocolate Orange Roulade that went to visit with us...none came home!! With orange zest in the cream and the 'tweak' was a chocolate orange ganache spread on before the actual cream!!
Then came the dinner party roulade...it had the chocolate ganache, minus orange, and raspberries crushed into the cream...it was by far the best to date...None of that was left either!!
So I am now waiting to find out if these can be considered for The Weekly Bake-Off Challenge this week, or if (shame) I have to make a new one?!?